Vivo Android 11 : Vivo Reveals Funtouch OS 11 (Android 11) update schedule for India
A large number of heavy-skinned handsets from Xiaomi (MIUI) and OPPO (ColorOS) are already on Android 11.
Chinese smartphone makers are known for updating their devices to the latest version of Android slowly. But that narrative began to change tides in the past couple of years. A large number of heavy-skinned handsets from Xiaomi (MIUI) and OPPO (ColorOS) are already on Android 11. Unfortunately, this cannot be said for vivo as the OEM has shared the list of eligible phones and the rollout schedule for Funtouch OS 11 only now.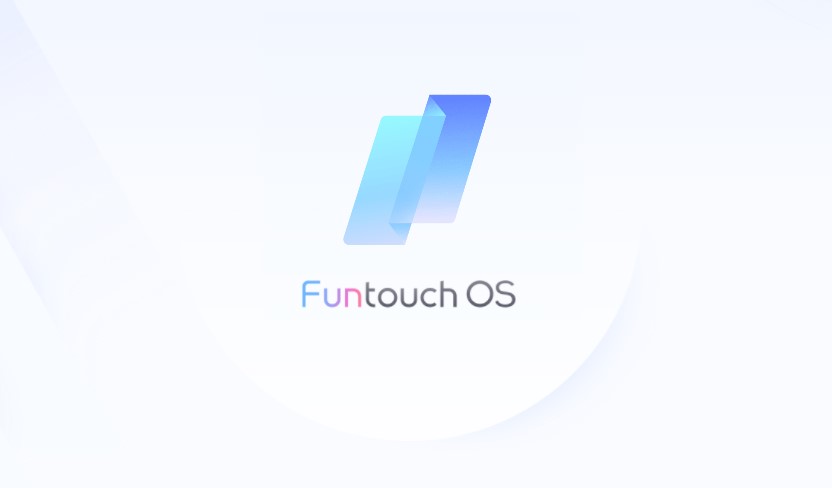 In case you have forgotten, back in November, vivo announced OriginOS as its new operating system for smartphones. The company is currently running an open beta program in its home country China. But for India, its devices will be updated to Funtouch OS 11 based on Android 11 instead.
We think this should be the case for other regions as well. Anyway, OriginOS is meant for high-end smartphones and it is basically Funtouch OS 11 with additional UI elements. Since vivo is known for mid-range and budget handsets, it makes sense for the company to provide a light OS for a better experience on lower hardware.
VIVO FUNTOUCH OS 11 FEATURES
Latest UI design
Redesign Icon
New Always-On Display
Ultra Game Mode
New Jovi Home
New Album feature
AI Editor
iManager
New S-Capture
LATEST UI DESIGN:
Vivo introduced a new user interface design with new Funtouch OS 11. The new interface based on 'Original Design' philosophy is all about simplicity and thoughtful details. It changes several sections, Weather, iManager, Calculator, Clock, and others.
NEW JOVI HOME:
Vivo brings new Jovi sections, the newly updated to feature three sections: Shortcuts, Suggestions and My Services.
Shortcuts: The shortcuts zone provides quick access to space cleanup, calculator, app lock, and more.
Suggestions: Suggestions zone contains smart reminders for daily life, like rest and travel weather, as well as relevant flight, train ticket, movie schedule, and online shopping information.
My Services: You can customize to include events, sport, drink water, digital wellbeing, today's headline, weather, as well as hot game and movie information, all of this information in one single card.
ICON REDESIGN:
The new update brings a new icon flat design aesthetic is simple and powerful- The icons are united by a soft round design, yet enhanced with subtle and customized angular elements to add sharpness. See how nicely unity is blended with individuality.
NEW ALWAYS-ON DISPLAY:
With Funtouch OS 11 Vivo brings new colorful always on display- Now users can watch an abundance of colors and light effects collide in a dynamic show on your screen. Choose and change the styles and effects, and watch time flow in an artistic manner.
ULTRA GAME MODE:
With Funtouch OS 11, Vivo brings new Ultra Game Mode with new features- Do Not Disturb, Game Picture-in-Picture, and Esport Mode.
Do Not Disturb: When both Background Call and Ultra Game Mode are on, you can answer incoming phone calls during gameplay. The call can run in the background so you don't need to quit the game. Talking while playing has never been this easy.
Game Picture-in-picture: During gameplay, slide up with three fingers to choose an app from the list and activate it in a small floating window. Social media apps are also easily activated by using the sidebar.
Esports Mode: Block alerts during gameplay to create a more immersive gaming experience. A real-time adaptive frame rate further boosts your game performance to the optimal.
NEW ALBUM FEATURES:
The update brings new features in the album section- There have two new edit options AI Image Matting and HD Restoration.
AI Image Matting: Separate the subject from the background, adjust the portrait size and angle, change the background, and even switch it completely by choosing from a large gallery. New creativity in photography awaits.
HD Restoration: Repair blurry, low-definition, or faded images by improving clarity, optimizing facial details, and enhancing overall color palettes. Just one click and old-time memories can be relived with renewed glamor.
AI EDITOR:
Funtouch OS 11 brings a new AI Video Editor tool for video footage, identify main characters and highlight key moments. Just one click will then apply vlog templates and generate tailored video clips.
IMANAGER:
Funtouch OS 11 provides a new iManager. It summarizes and presents information quickly and clearly; keeping you in the know regarding your phone's performance. And it also brings new security features, it can phone's security status on a regular basis to scan and identify viruses, trojan horses, malicious files, and potentially dangerous applications, paired with solutions to easily get rid of them all.
NEW S-CAPTURE:
The new S-capture brings new following options- Screen recording, Long screenshot, Rectangular screenshot, and Funny screenshot. You can also record audio (with the microphone on, system playback sound on, and even on mute) so you can create game commentary videos, tutorial videos, and more.
That said, here's the list of eligible phones for Funtouch OS 11 in India along with their update rollout timeline.
vivo Funtocuh OS 11 Update Rollout Schedule India
Mid-December 2020

End of January 2021

End of March 2021

vivo V17 Pro

vivo V17

vivo V15 Pro

vivo S1

End of April 2021

vivo S1 Pro

vivo Z1Pro

vivo Z1x

End of June 2021
Unsurprisingly, the list only includes a few phones. Apart from these handsets, vivo V20 Pro 5G has already received the update, whereas vivo V20 debuted with Funtouchh OS 11 based on Android 11 out of the box.
Having said that, it is worth noting that the above-mentioned timeline is meant for beta rollout. Hence, the actual stable release for these devices will take more time.