New Coronavirus Outbreak in China : Currently 830 Confirmed Cases Nationally
China has widened its travel restrictions in Hubei province - the centre of the coronavirus outbreak - as the death toll climbed to 26.
Travel Restrictions imposed in China due to Coronavirus Outbreak
China has widened its travel restrictions in Hubei province - the centre of the coronavirus outbreak - as the death toll climbed to 26.
The restrictions will affect at least 20 million people across 10 cities, including the capital, Wuhan, where the virus emerged.
On Thursday, a coronavirus patient died in northern Hebei province - making it the first death outside Hubei.
Another death was later confirmed in north-east Heilongjiang province.
The province borders Russia and is more than 2,000 kilometres (1,200 miles) from Wuhan.
Nationally, there are currently 830 confirmed cases of patients infected with the virus.
A small number of confirmed cases have also been found outside China, including in Thailand, the US, Taiwan, South Korea, Japan, Vietnam and Singapore.
The growing list of restrictions comes on the eve of Lunar New Year - one of the most important dates in the Chinese calendar, when millions of people travel home.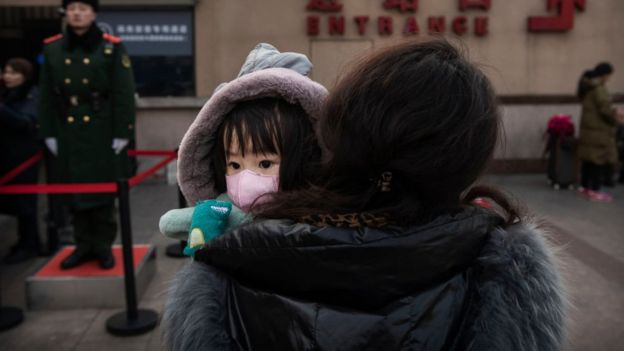 Travel restrictions vary from city to city.
Wuhan is effectively on lockdown: all bus, subway and ferry services have been suspended and all outbound planes and trains cancelled.
Residents have been advised not to leave, and roadblocks have been reported.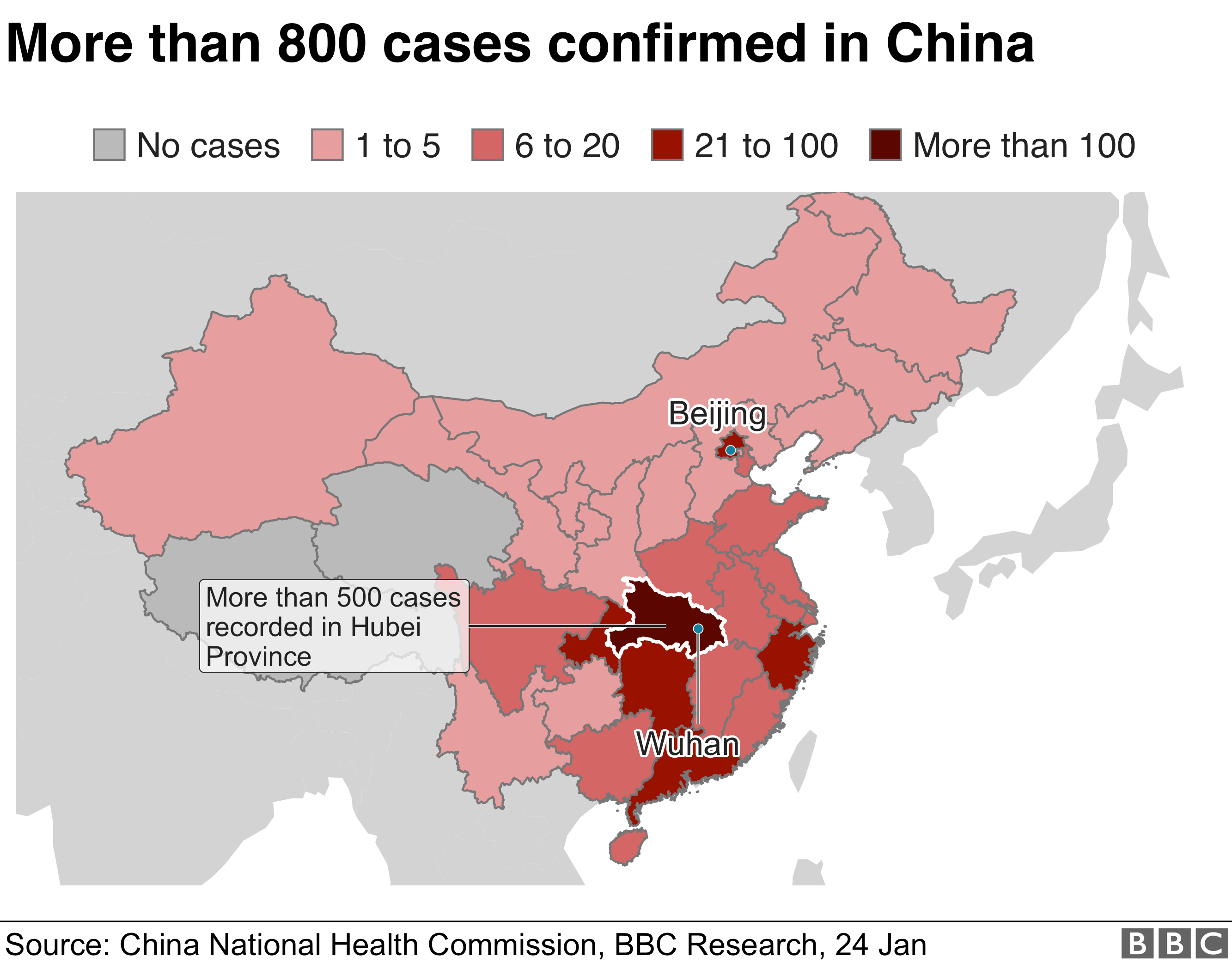 Ezhou, a smaller city in Hubei, shut its railway station. The city of Enshi has suspended all bus services.
City officials in the capital, Beijing, and Shanghai have also asked residents who return from affected areas to stay at home for 14 days to prevent the spread of the virus, local media report.
Have you been affected? Get in touch: haveyoursay@bbc.co.uk

Analysis - Can the coronavirus be stopped?

We now know this is not a virus that will burn out on its own and disappear.
Only the decisions being made in China - including shutting down cities - can stop it spreading.
Scientists have revealed each infected person is passing the virus onto between 1.4 and 2.5 people.
It is known as the virus's basic reproduction number - anything higher than 1.0 means it's self-sustaining.
Those figures are early estimates, but put coronavirus in roughly the same league as Sars. There are two crucial outstanding questions - who is infectious and when are they infectious.
The fact only 25% of reported cases are severe is a mixed blessing.
Yes, that is less dangerous than Sars, but if those hard-to-detect mild or maybe symptomless cases are contagious too, then it is much harder to contain.
And we still don't know when people are contagious. Is it before symptoms appear, or only after severe symptoms emerge? One is significantly harder to stop spreading than the other.
Traditional temple fairs in Beijing
An international carnival in Hong Kong
Hong Kong's annual football tournament
All public Lunar New Year celebrations in Macau
Shanghai's Disney Resort is temporarily closing, as are McDonald's in five cities.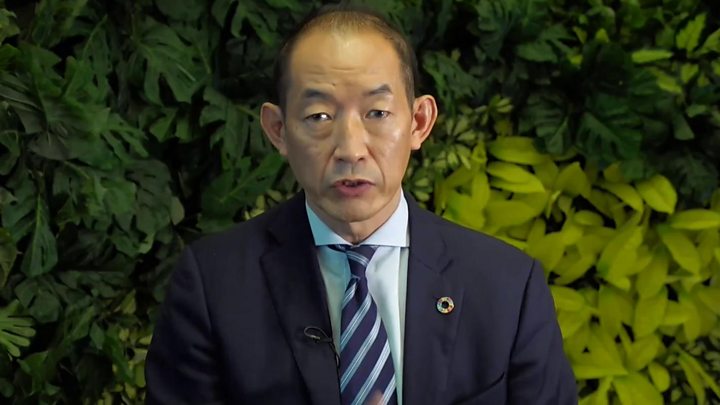 Earlier, information from China's National Health Commission, when the death toll was 17, said the youngest person who died from the virus was 48 and the oldest was 89.
Most victims were elderly and suffered from other chronic diseases including Parkinson's and diabetes.
Wuhan - home to around 11 million people - is now rapidly building a new 1,000-bed hospital to deal with the increasing number of victims.
The project will "solve the shortage of existing medical resources" and would be "built fast [and] not cost much... because it will be prefabricated buildings".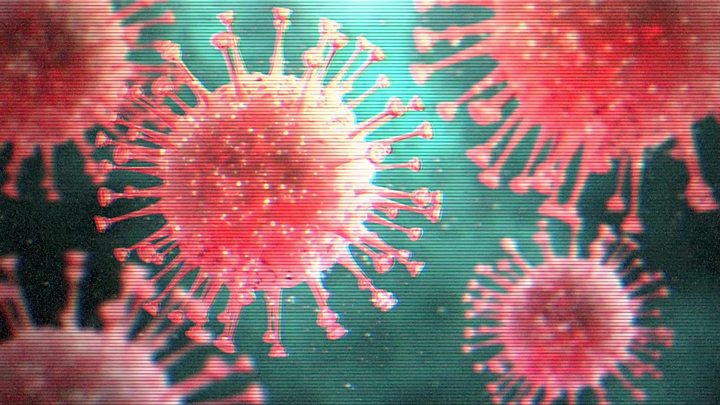 Videos have been circulating on social media, reportedly taken by Wuhan residents, showing long queues at local hospitals.
In one video on Twitter taken from Chinese social media, a man can be heard complaining, saying patients could be queuing for as long as 10 hours. The video could not be independently verified by the BBC.
Skip Twitter post by @xinyanyu

I'm not on the #WuhanCoronavirus story as a journalist this time. I'm a very concerned 武汉人 posting videos I see in chat groups. Here is a another one - the man in the video speaks with a Wuhan accent: "I'm at the Hankou Hospital... (1/2)
535 people are talking about this
End of Twitter post by @xinyanyu

The World Health Organization has not classed the virus as an "international emergency", partly because of the low number of overseas cases.
"It may yet become one," said the WHO's director-general, Dr Tedros Adhanom Ghebreyesus.

How are people coping in the lockdown?
One doctor, who requested anonymity, describes the conditions at a hospital in Wuhan.
"In the last two weeks, there has been an alarming rate of spread," she told the BBC. "The hospitals have been flooding with patients, there are thousands, I haven't seen so many before."
One woman, Jane, flew back to Wuhan from Beijing just before the lockdown.
"I feel very uneasy," she said. "But for me, because my child, my husband and family… are in the Wuhan area, I have to go back."
Daniel Pekarek, a software engineering student at Wuhan University, told the BBC he and his friends were all staying in their rooms.
"I was planning to stay in my apartment because I'm scared to go to the gym, and I'm scared to go to out in public, and not many people are willing to go out."
Source : BBC News