20 Best Hand Sanitizer Brands In India; FAQs On Hand Sanitizers
Here we have mentioned the 20 best hand sanitizer brands in India that you can use.
Representative image
Hand sanitizers are used for the times when soap and water are not available for washing hands. The ingredients kill germs present on the skin. They work immediately to kill most viruses.
Mostly, hand sanitizers are made of alcohol forms such as ethanol. Here we have mentioned the 20 best hand sanitizer brands in India that you can use. These hand sanitizer brands are readily available as well. When you don't have a hand wash or soap available near, it is better to use a sanitizer and keep yourself safe from diseases causing bacteria. Always keep a hand sanitizer with you and keep sanitizing your hands regularly.
Top 20 Brands For Hand Sanitizers India
1. Himalaya PureHands Hand Sanitizer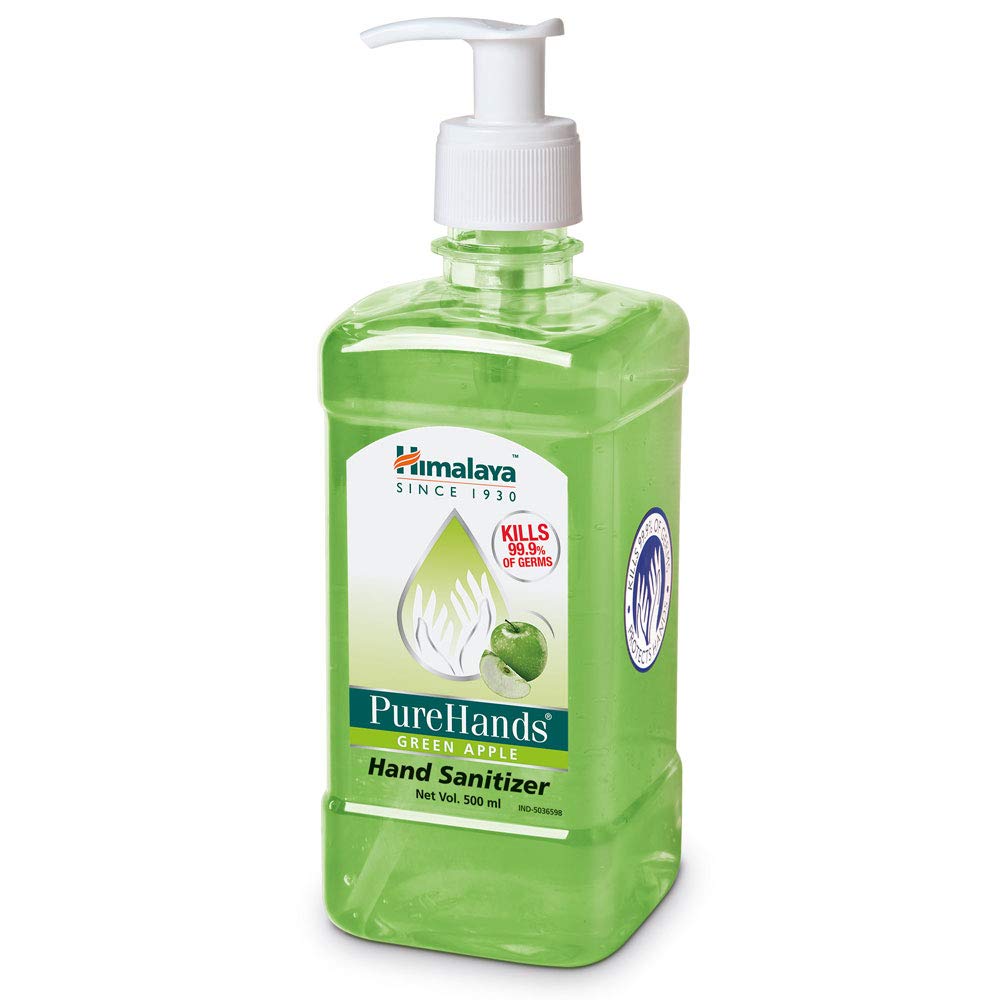 Himalaya is a well-known brand for health care products. They produce products with ayurvedic ingredients. The company has a wide range of products across pharmaceuticals, personal care, baby care, well-being, nutrition and animal health products. Himalaya Hand Sanitizers are available in a variety of fragrances and sizes.
Kills 99.9 per cent germs

Helps prevent itching

Provides colling effect
2. Dettol Instant hand sanitizer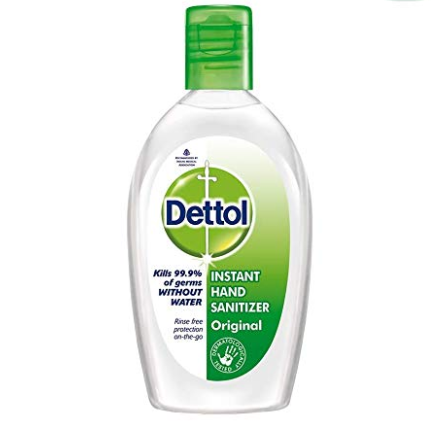 Dettol is a brand of British multinational consumer goods company Reckitt Benckiser. The brand Dettol was launched in 1932. The most popular products of Dettol include soaps, hand wash, antiseptic liquid, kitchen gel, and shaving cream. Dettol Instant hand sanitizer is very popular in the market.
Trusted Dettol Formula

Rinse free and non-sticky

Aloe, Floral Essence and Spring Fresh variants

Available in 50 ml and 200ml packs
3. Dr Batras Non-Alcoholic Hand Sanitizer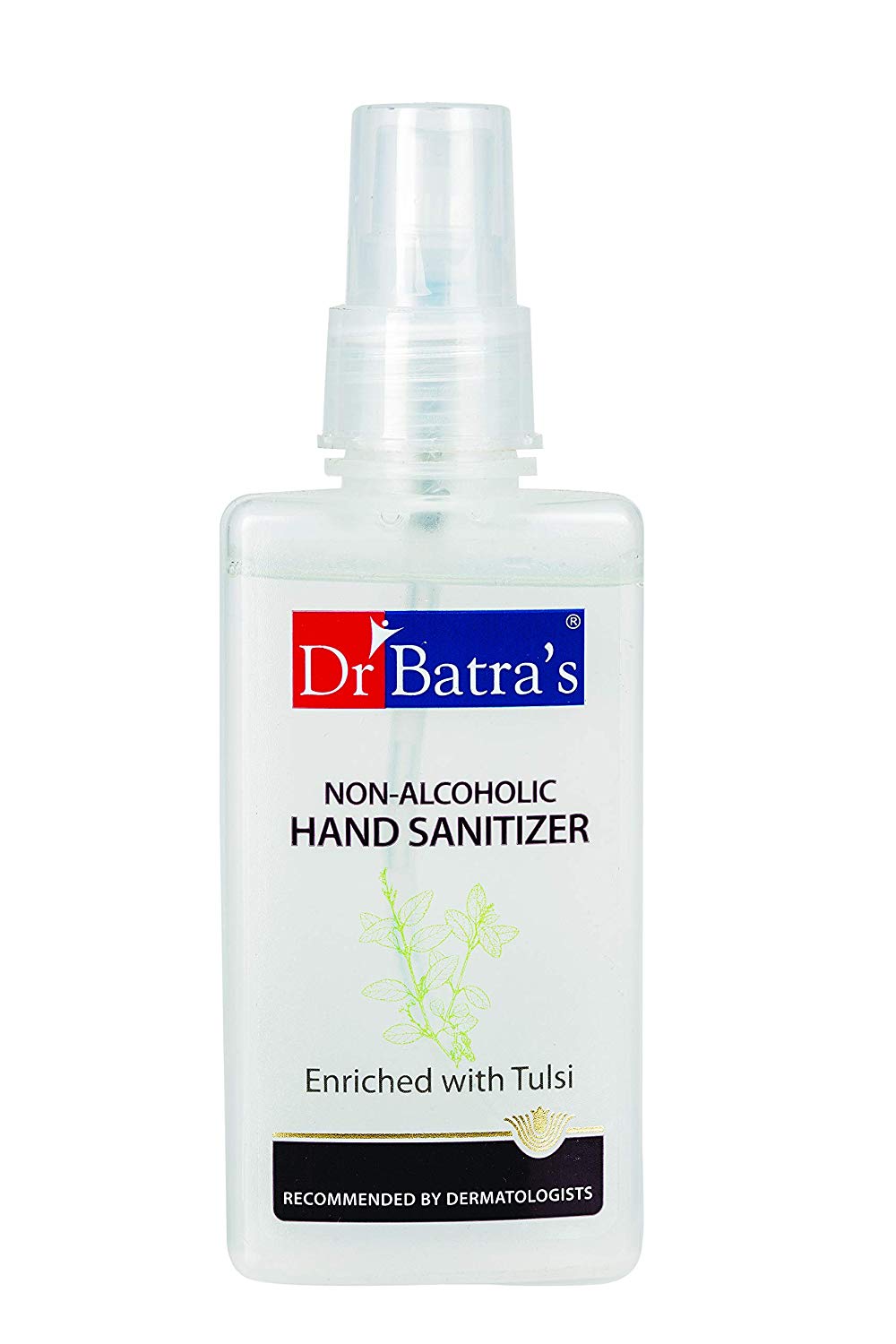 Dr Batra's is a pioneer name in modern homoeopathy in India. The most popular products of the company include Dr Batra's Dandruff Cleansing Shampoo, Acne Clear Face Wash, and Hair Fall Control Shampoo among others. Dr Batra's hand sanitizer is available in the market. The natural formulation makes it safe for kids as well.
Alcohol free sanitizer

Safe for kids

Prevents drying of skin
4. Sterillium Hand Sanitizer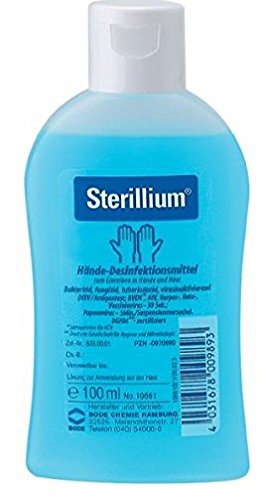 Sterillium is one of the most used alcohol-based hand sanitizers and disinfectants. It comes with many skin hydrating ingredients for long-term use. Sterillium is a propanol-based hand sanitizer. It comes in 100m and 500 ml packs with a pump dispenser. Sterillium hand sanitizer is available on Amazon.
Available in 100ml, 500ml, and 5 ltr packs
5. 3M Hand Sanitizer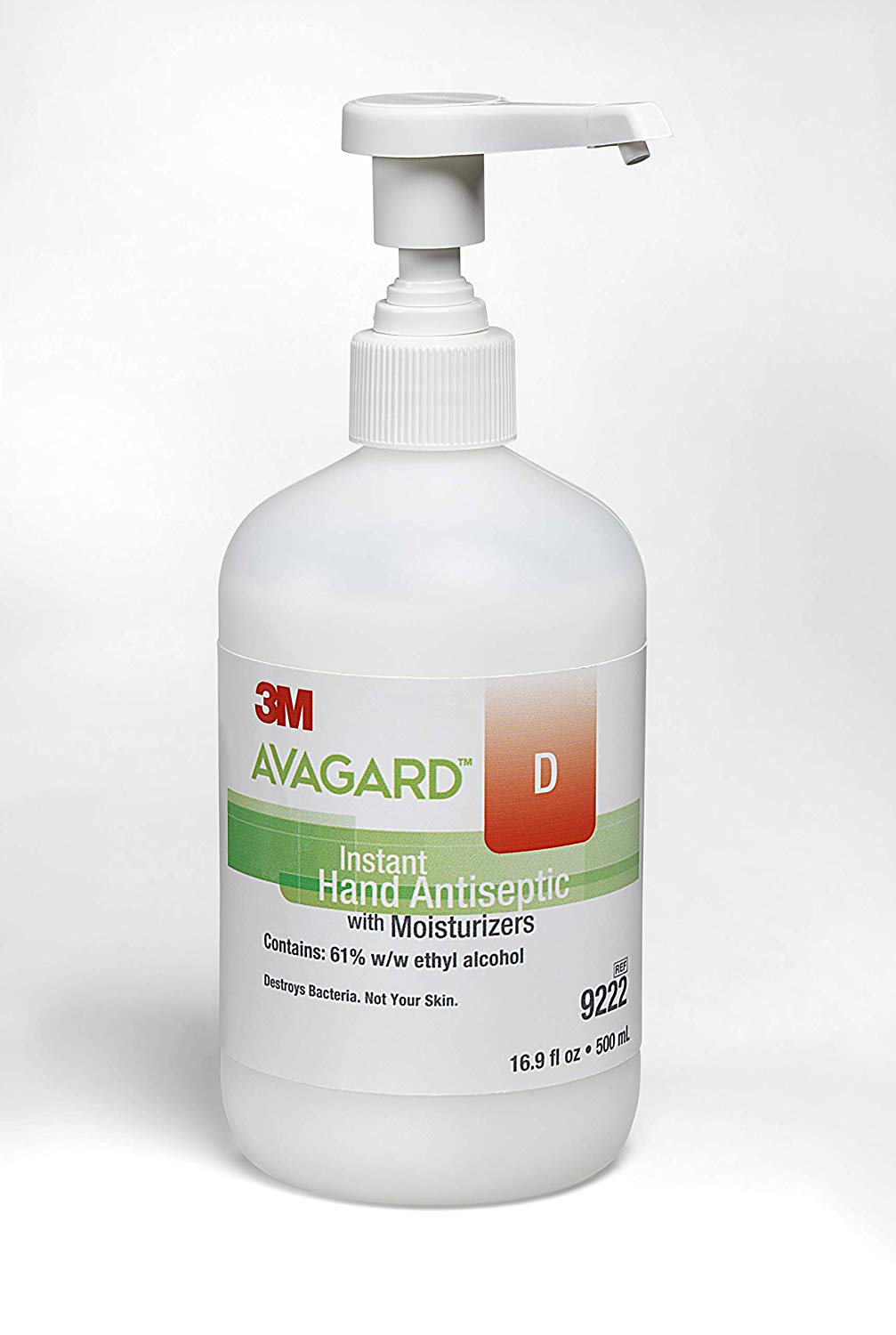 It is an American brand for health care, consumer goods, and worker safety. The antiseptic formula comes with moisturizers for long term use. It comes in various sizes and variants to provide choice as per your requirements. If you are looking for a premium brand for Hand Sanitizers then 3M is your choice.
Kills more than 99% harmful bacteria

Unique rich emollient base

Non-sticky
6. Zuci Hand Sanitizer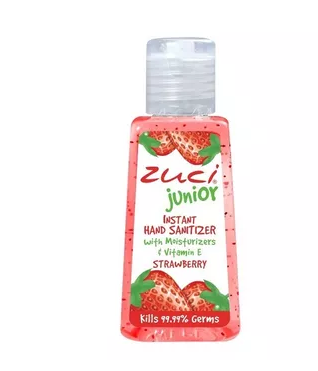 Zuci hand sanitizers come in flavours such as Muskmelon, Green Apple, Coconut Verbena, Mango, and black currant. The hand sanitizer is very affordable. The word is derived from Sanskrit and stands for clean and pure. Zuci hand sanitizers are available on e-commerce sites such as Amazon, Flipkart and Nykaa.
Safe for kids

Contains Vitamin E and Aloe Vera gel to keep your hands smooth

Specially imported fragrance
7. Savlon Hand Sanitizer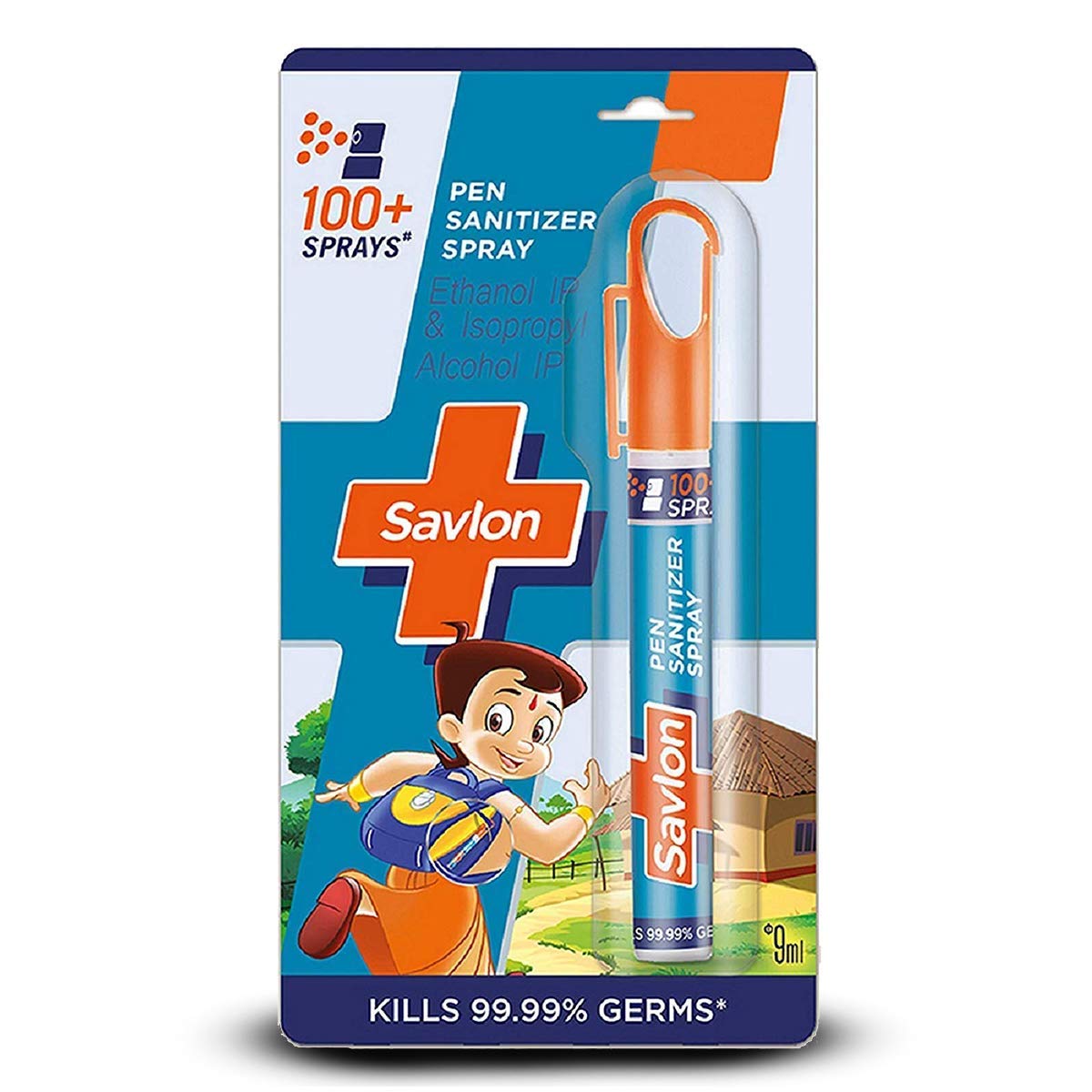 Savlon is popular for its range of hand washes, antiseptic liquids, soaps, and hand sanitizers. Savlon Pen Sanitizer spray is available in a 9ml pack to provide on-the-go safety from germs and viruses. Savlon Hand Sanitizer is available both at online as well as offline stores.
100+ Sprays

Kills 99.99% of germs

Cap with a pen holder + Clip

Spray on your palms, spread, and rub until dry
8. Dr Morepen Protect Hand Sanitizer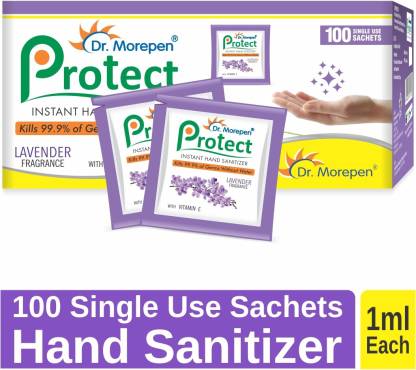 Dr Morepen Hand Sanitizer comes in 3 different fragrances. The hand sanitizer is available in lemon, basil, and vanilla flavours. It comes with Vitamin E and tea tree extracts to keep the skin moisturized. It is available as single-use Sachets. The pack contains 50 sachets of 1 ml each.
100 Single Use Sachets

Lavender Fragrance

Vitamin E and Tea Tree Extracts

keeps the skin moisturized.
9. Livsure hand sanitizer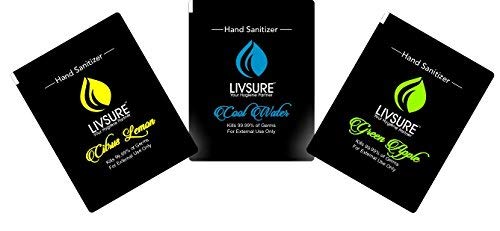 Livsure hand sanitizer is available in 1 ml sachets. The sachets are easy to carry in your pocket for any time use. It is available in three fragrances of cool water, citrus lemon, and green apple. It contains glycerin to soften and moisturize your hands. Livsure Hand sanitizer is available on amazon.
Comes in 3 cool fragrances

kill 99.99%of germs

Small size sachets for a single user

Hydrating glycerin softens and moisturizes your hands
10. Wiz Hand Sanitizer Pouch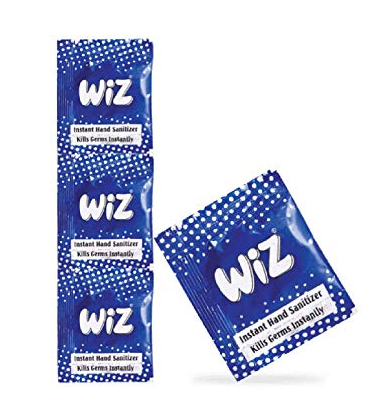 Wiz Hand sanitizer is available in orange, lemon, strawberry, and mix-flavored. It includes natural ingredients for softer, smoother, and cleaner hands. Wiz hand sanitizer is available in multiple sizes. The 2ml pack of hand sanitizer is easy to carry in your pocket. You also get to choose from 30ml, 50ml, 100ml, 240ml, and 500ml packs.
Unique fragrances to keep your skin feeling fresh longer

5 different flavors

Natural ingredients

Kills 99.9% germs on your hands
11. Kaya Hand Sanitizer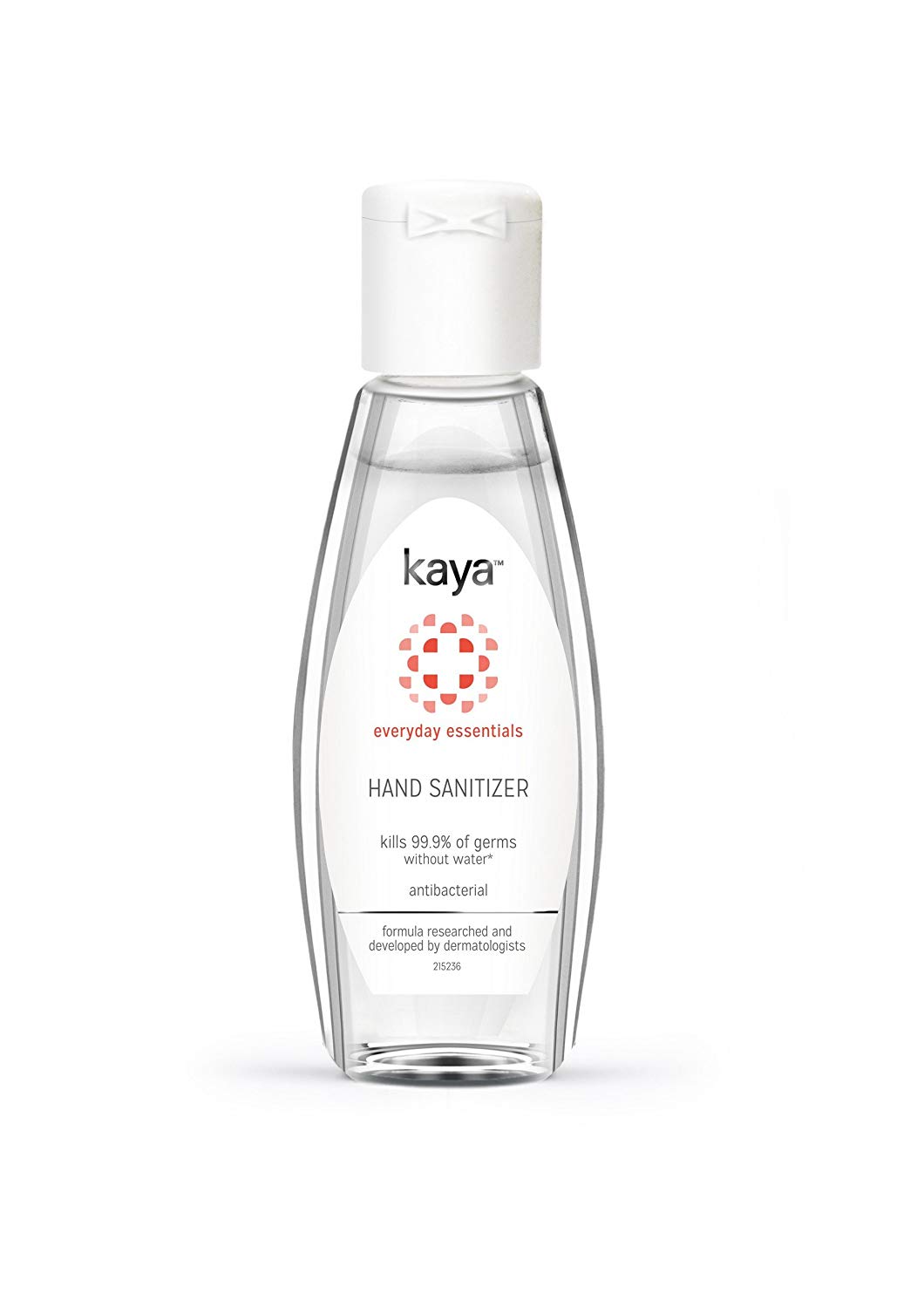 Kaya is a popular brand for skincare, haircare, and beauty solutions. Kaya Hand Sanitizer is also very popular in the market. This alcohol-based hand sanitizer is available in a 50ml bottle. You can buy the product easily from websites such as Amazon, Flipkart, and Nykaa. It is also a very affordable and effective choice for hand sanitizers.
Kills 99.9 percent germs without water

Made from good quality material

50 ml pack
12. Khadi Pure Herbal hand sanitizer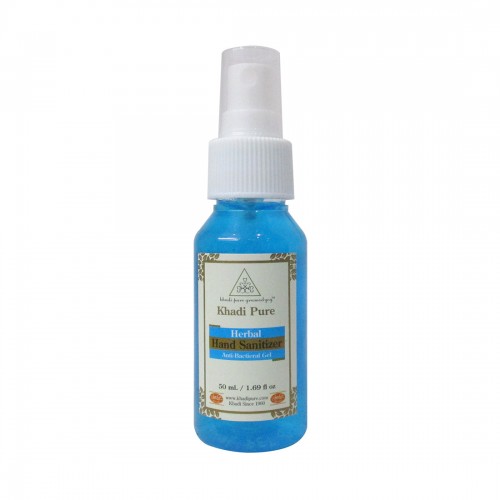 The brand is popular for handmade herbals products such as shampoos, soaps, and skincare products. Khadi Pure Herbal hand sanitizer is available in 50ml bottles. It is also an affordable choice for Hand sanitizer brands in India. Khadi Hand sanitizer is available in 50 ml bottle. You can buy online from Nykaa and Amazon.
Remove germs

Natural

Refreshed feeling
13. Bello Herbal Hand Sanitizer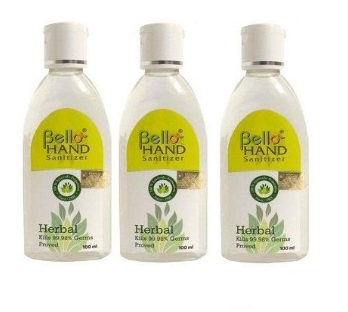 The sanitizer is made of natural oils and plant extracts. The natural ingredients make safe and non-toxic. The sanitizer makes your skin supple and soft. It is a no-alcohol hand sanitizer. The natural ingredients also make it an ideal choice for kids. Bello Hand sanitizer is available in 100ml packs. You can buy from online sites such as Amazon and Flipkart.
No alcohol & No over drying.

No solvents are used for herbal extraction.

Soothing and moisturizer protects hands.
14. SaniPax hand sanitizer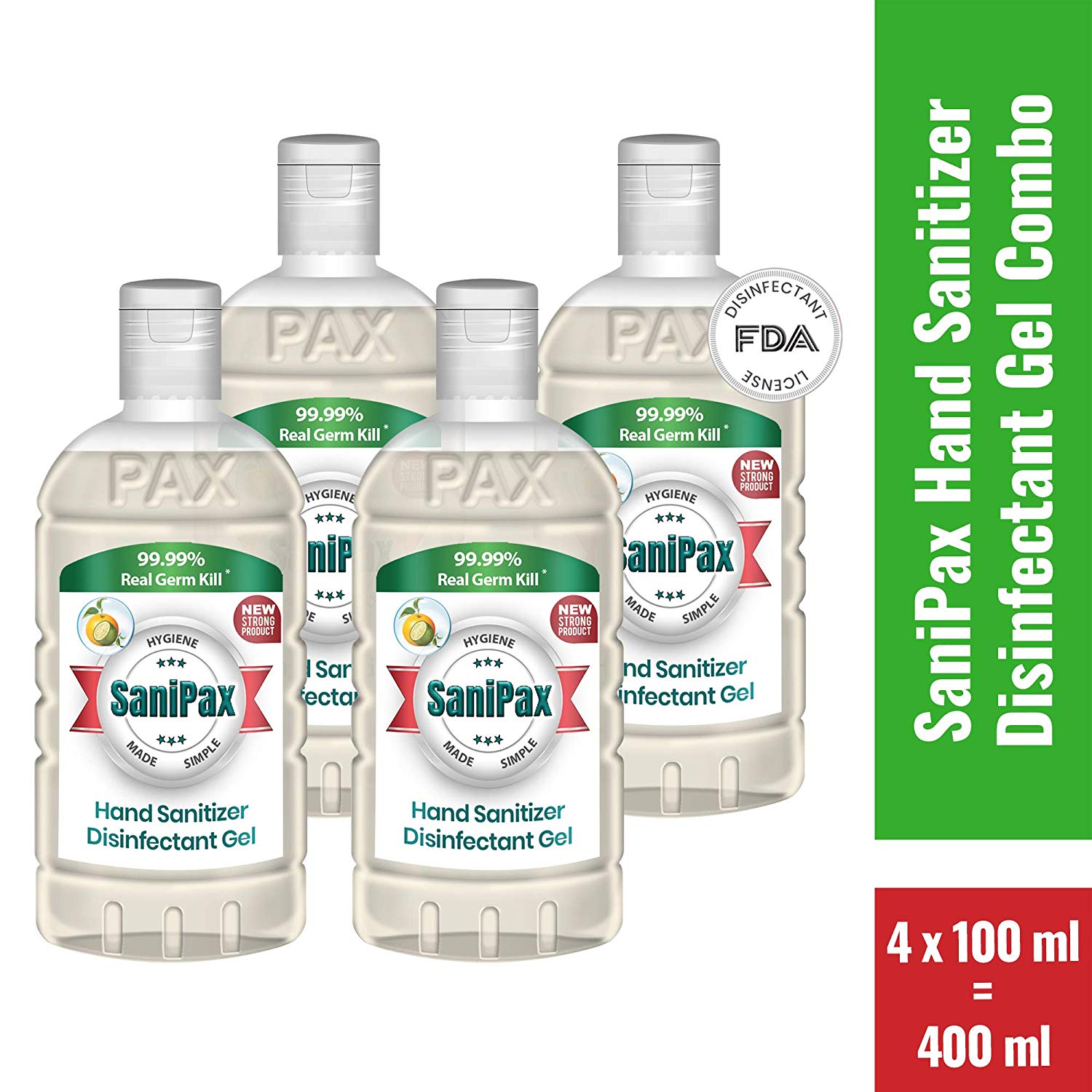 SaniPax hand sanitizer comes in a convenient cylindrical package. It is an alcohol-based disinfectant. The hand sanitizer retains essential moisture to keep your hands soft. SaniPax hand sanitizer is available in 100ml packs. It is available in a refreshing sweet orange flavour. You can buy on Amazon.
Alcohol-based disinfectant

Retains essential moisture

Refreshing sweet orange flavour

Available in 100ml packs
15. Janaab Pocket Hand Sanitizer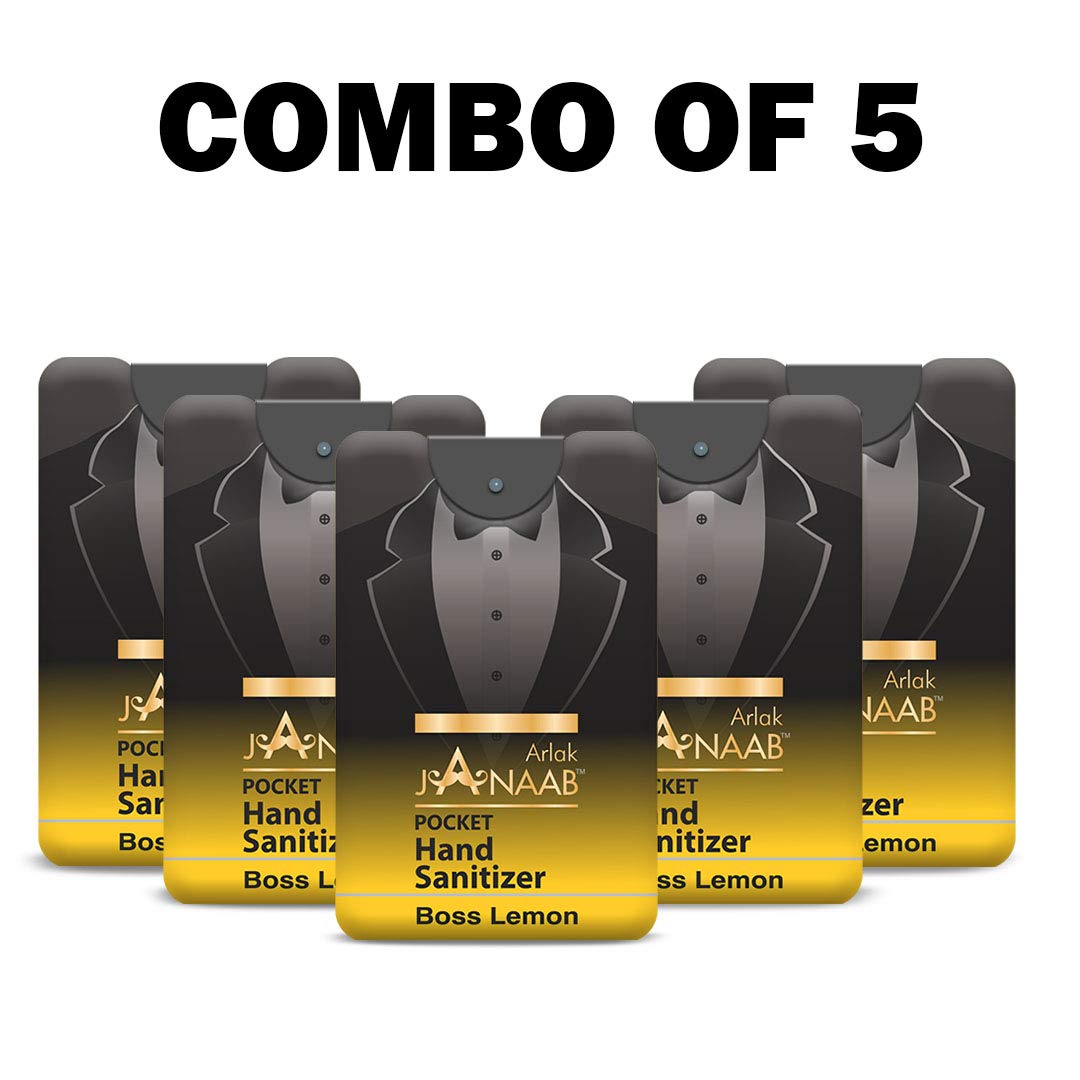 Janaab Pocket Hand Sanitizer is available in five different fragrances - green apple, strawberry, boss lemon, choco fantasy, and super smooth. You can buy any flavour of choice. You get a pack of 5, 18ml packs. The hand sanitizer of Janaab is available online. It is a newly launched product with a very attractive design
5 different fragrances

Attractive design

5 & 18ml packs
16. Bath and Body Hand Sanitizer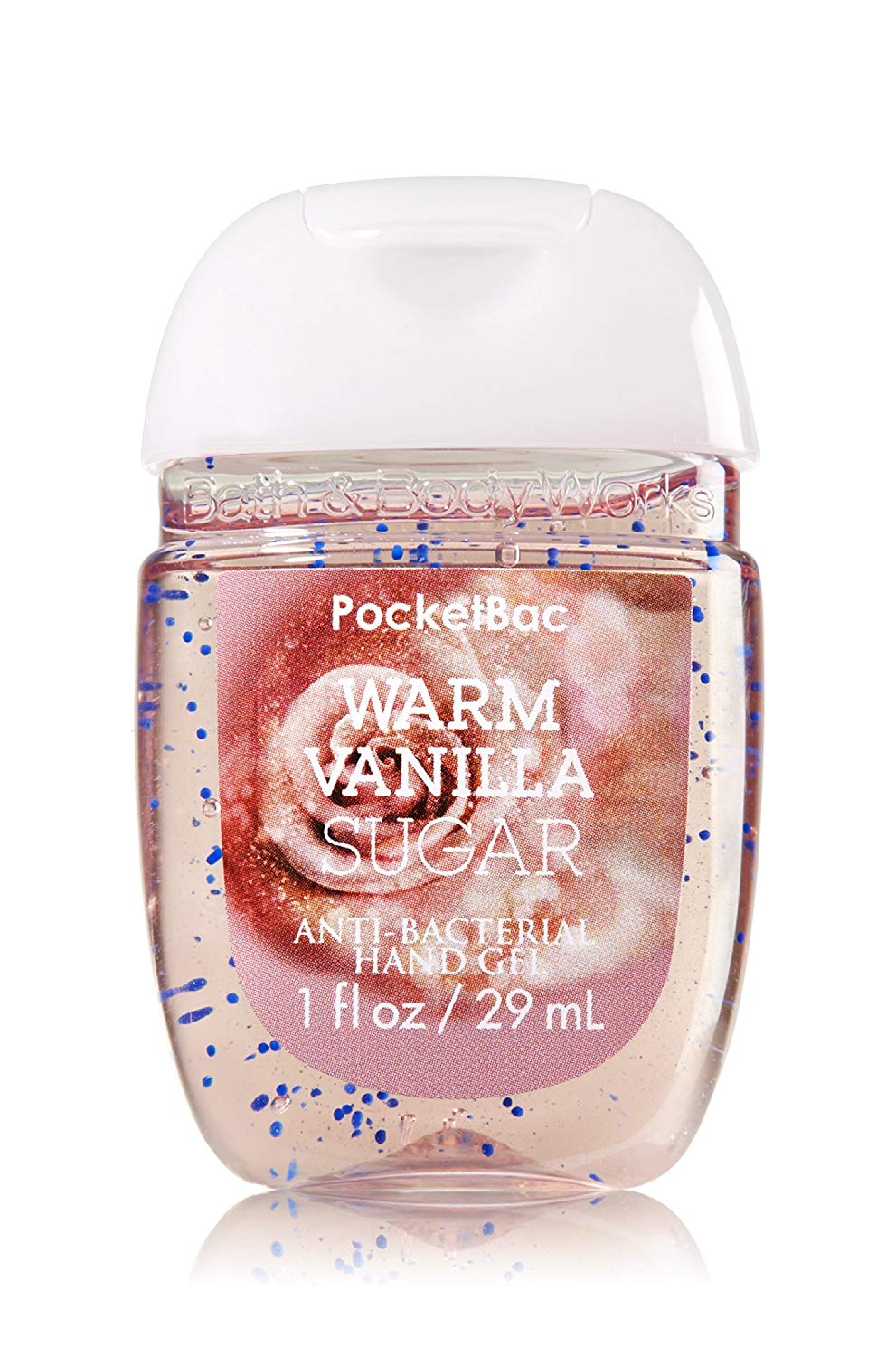 Bath & Body Works is a premium brand for body care products such as shower gels, moisturizers, fragrances, and hand soaps. Bath & Body comes in many refreshing flavours. The one we got is a refreshing blend of cypress, vetiver & yuzu. Bath & Body Hand sanitizer gel comes in brand pocket bac design. The presence of Aloe and Vitamin E keeps your hands soft and silky smooth.
Contains Aloe and Vitamin E

Keeps hands soft & silky smooth

Kills up to 99.9% of germs
17. Sani-Hands Hand Sanitizer Wipes

The sanitizer wipes are more effective in removing soil as well. Sani Hands is a UK based brand for hand hygiene. In India, Sani-Hands Hand Sanitizer Wipes are available on Amazon. It is a premium brand for Hand sanitizers. If budget is not an issue then you check out this product. It comes in a zip lock bag of 100 wipes.
Comes in handy zip lock bag

Cleans and moisturizes skin

Kills 99.99% of germs

Removes soil and bacteria
18. Kronokare Hand sanitizer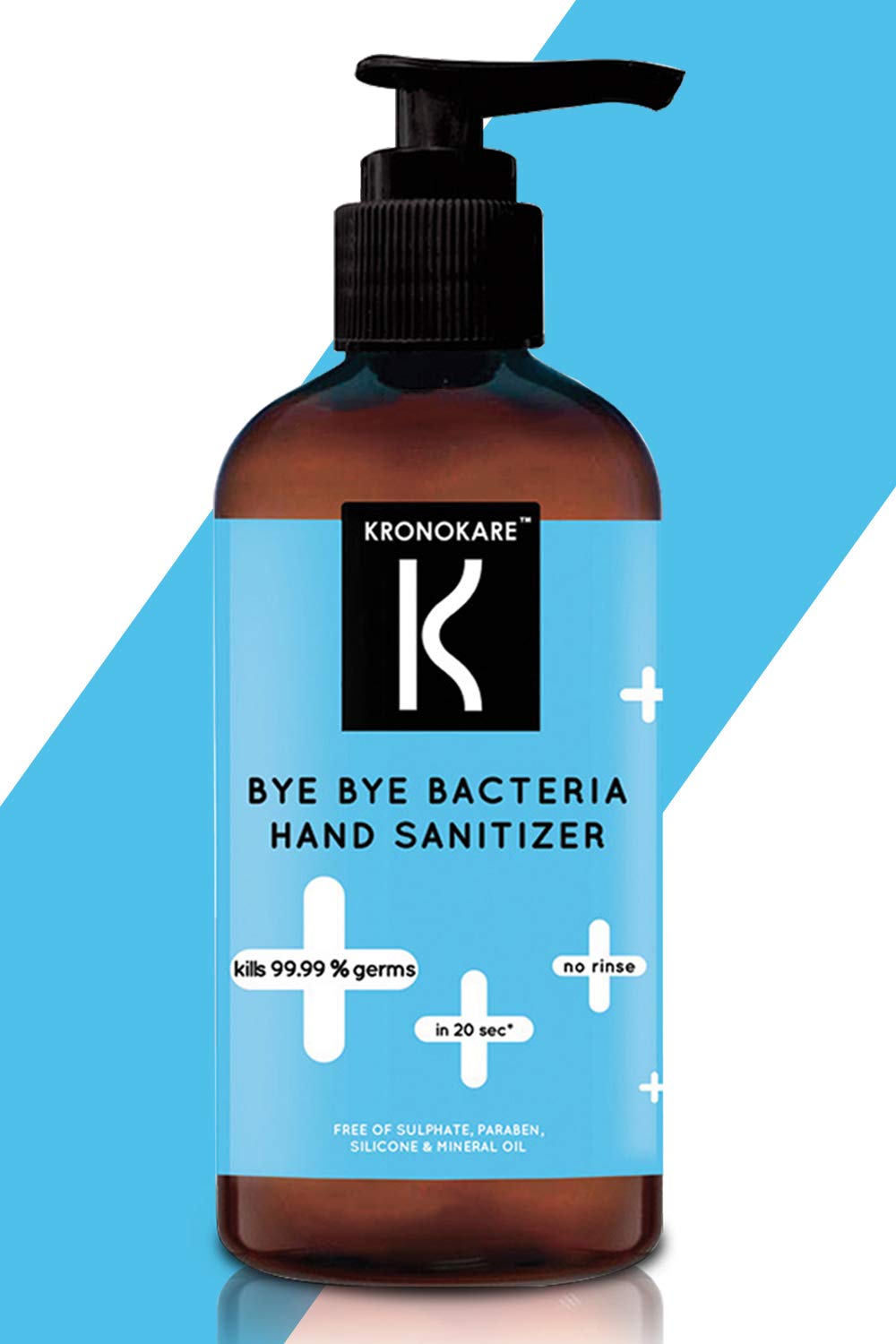 Kronokare is a wellness brand based in India. Kronokare products use traditional Indian and french beauty formulations. Kronokare Hand sanitizer includes precious ingredients such as seeds oils. pure essential oils, and botanical extracts. It is free of chemicals such as silicons, paraben, sulphate, and petroleum. Kronokare Hand sanitizer is available in two different sizes.
Traditional Indian and french beauty formulations

Precious ingredients such as seed oils

Two different sizes

Free of harmful chemicals
19. Purell Advanced Instant Hand Sanitizer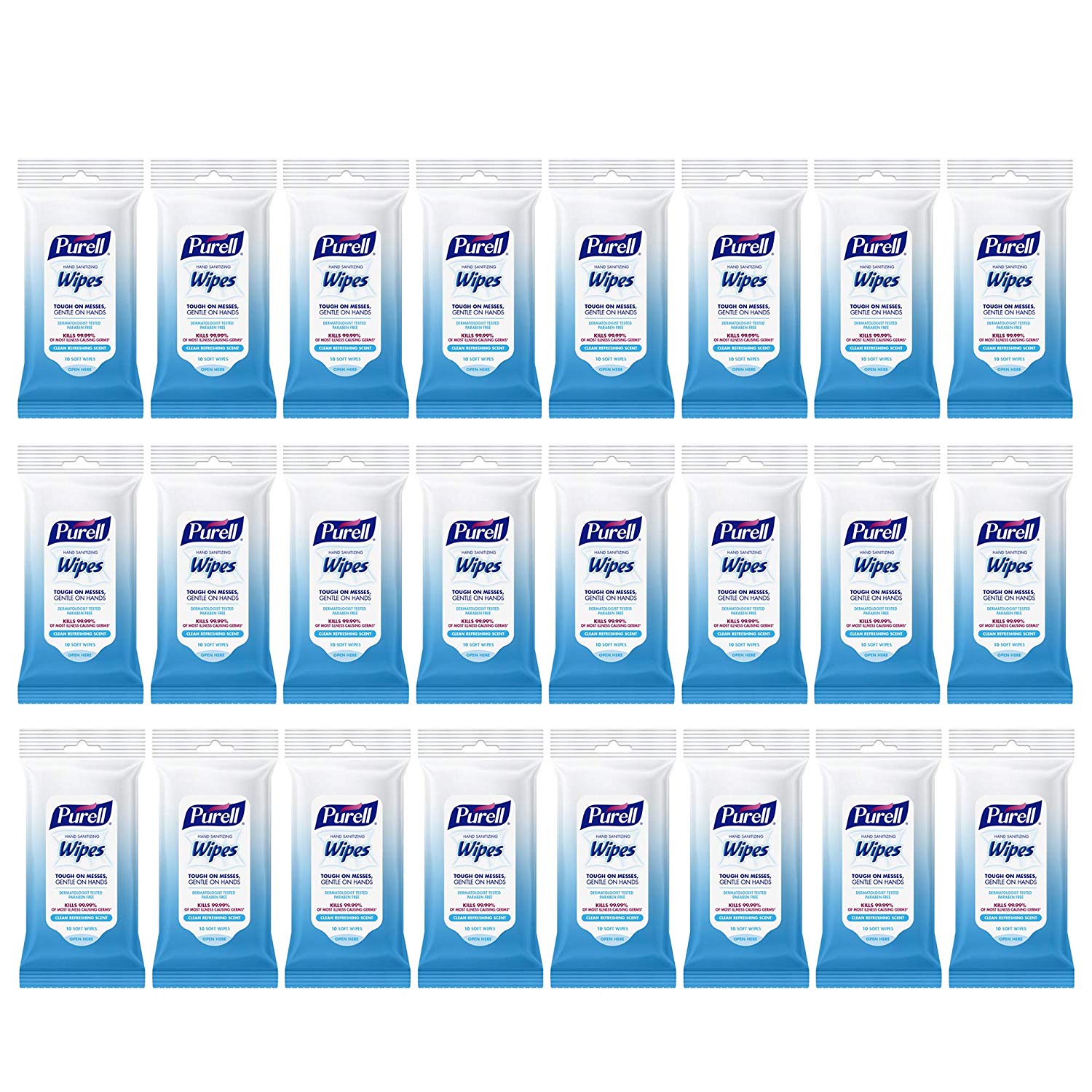 PURELL portable travel wipes are clinically proven effective in maintaining skin health. The hand wipes are convenient to use on the go. The multi-pack includes 24 travel packs containing 10 wipes each. Purell wipes are soft and durable to easily clean your hands. They come without any harsh chemicals to provide gently sanitize your hands.
Convenient to use on the go

Soft and durable

No harsh chemicals

Gently sanitizes yoru hands
20. ISOCOL™ Multipurpose Antiseptic Hand sanitizer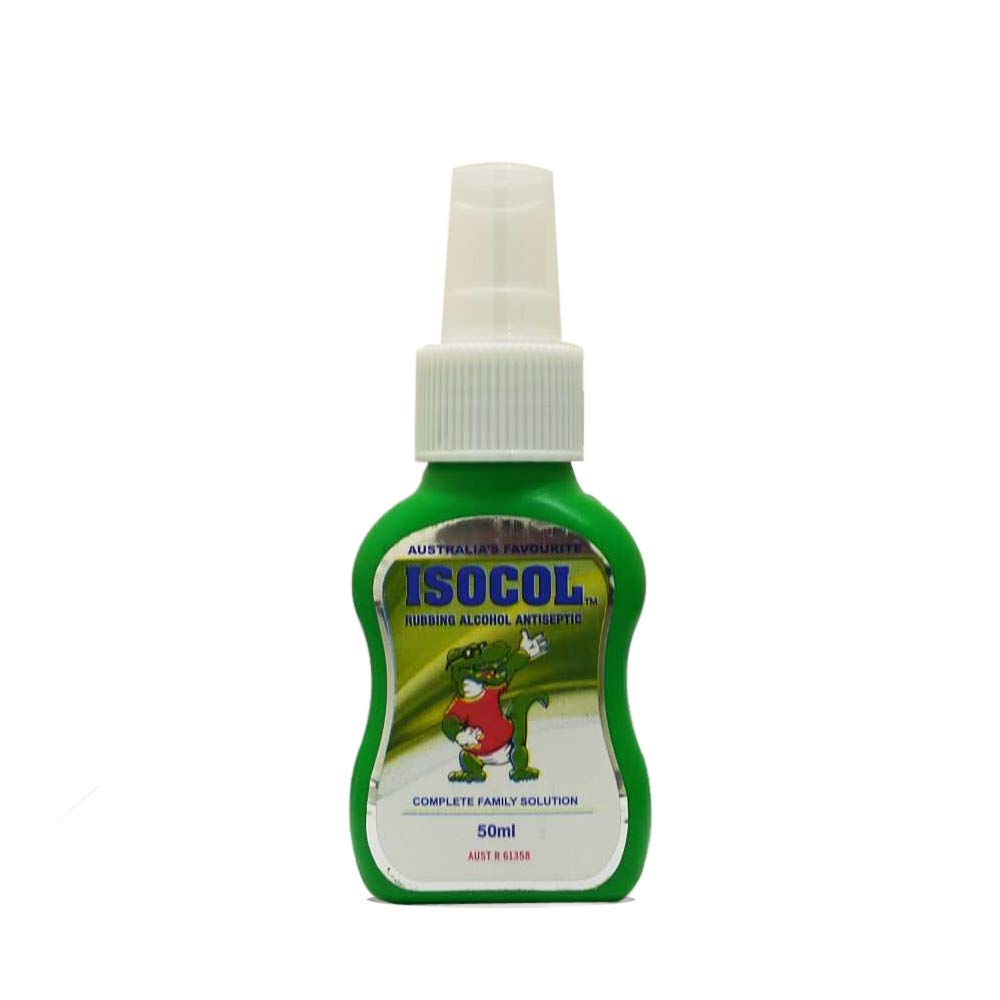 ISOCOL is an iconic Australian brand with over 30 years of presence. ISOCOL™ Multipurpose Antiseptic Hand sanitizer is also available in India. You can easily buy online from Amazon. It comes in a 50 ml pack which is also very affordable. The hand sanitizer is effective in removing bad odour.
Comes in 50ml pack

Removes bad odour

Iconic brand with 30 years of presence
Tips for Using Hand Sanitizer
Waterless hand sanitizers are very useful in a situation when there is no soap and water to clean your hands. People use hand sanitizer in infective ways such as not using enough of the hand sanitizer. Another ineffective way is wiping it before it is absorbed by your hands. However, there are few tips that you should follow to best better results.
Make sure your hands are free of all organic matter such as dirt, food, and other materials.

Apply a small dime-sized amount to the palm of one hand

Rub hands to cover all parts of your hands and fingers

Rub until the hand sanitizer is completely absorbed.
How do Sanitizers Work?
The key ingredient of hand sanitizers is alcohol. Propanol and isopropanol are common in disinfectants because they are soluble in water. Alcohol destroys pathogens that can cause diseases. It breaks apart protein and splits cells into pieces.
Hand sanitizers with 30% of alcohol can kill some pathogens. However, a higher potion increases the effectiveness of hand sanitizer.
Hand sanitizers with more than 60% alcohol can kill a variety of bacteria and viruses. The effectiveness increases as the concentration of alcohol increases.
There are a few studies that show hand sanitizers containing benzalkonium chloride are just as effective as alcohol-based sanitizers.
Are Hand sanitizers bad or toxic?
The use of alcohol is considered safe for antiseptic purposes. Generally, hand sanitizers have no toxic effect on the skin. However, repeated use may cause dryness or mild irritation.
Several studies show that repeated use of hand sanitizer is less irritating than repeated use of handwashing soaps.
It is possible that a person with highly sensitive skin can have irritation with the repeated use of hand sanitizers. But hand sanitizers can not be considered bad or toxic. The reaction can also vary from one brand to another.
Here we have mentioned 20 brands for hand sanitizers. There are many more brands available in the market. If you are looking for a hand sanitizer then you can choose one as per your budget. We have tried to include brands that are easily available online.
Frequently Asked Questions
What kind of hand sanitizer is best at killing germs?
Alcohol-based sanitizers kill most bacteria. But there also herbal sanitizers in the market made with natural ingredients that claim to kill 99.9% of bacteria.
Is Hand Sanitizer good to use?
There are reports that hand sanitizers lead to antibacterial resistance. There is no proof of the harmful effects.
Are all hand sanitizers the same?
The ingredients will vary from brand to brand. There are alcohol-based hand sanitizers in the market. While herbal-based sanitizers also claim to kill bacteria effectively.